Sending your instrument to Brompton's
Step 1
---
Turn the pegs towards you to take tension out of the strings.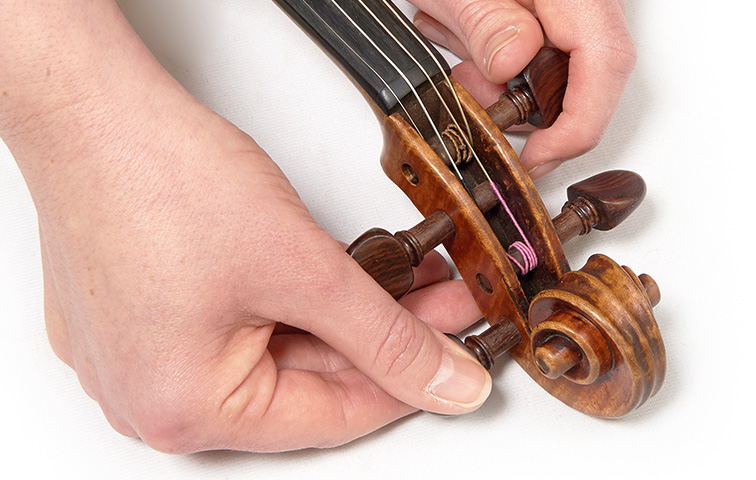 Step 2
---
Place some tissue underneath the tail piece to protect the top of the violin before continuing.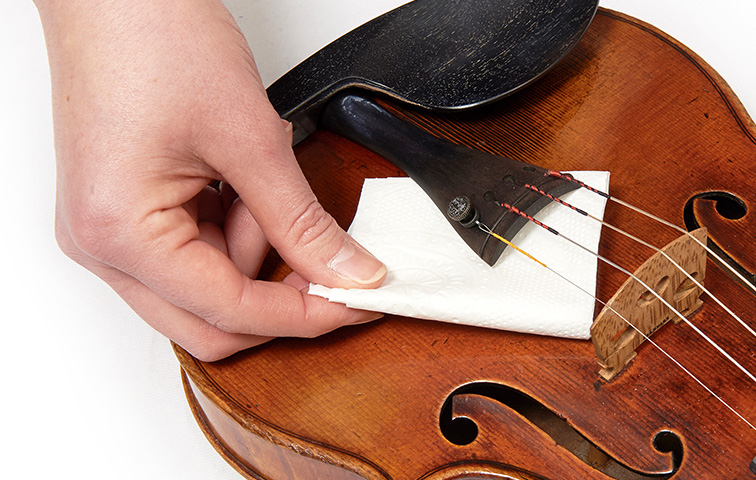 Step 3
---
Take the bridge down, wrap in the tissue and place back underneath the tailpiece.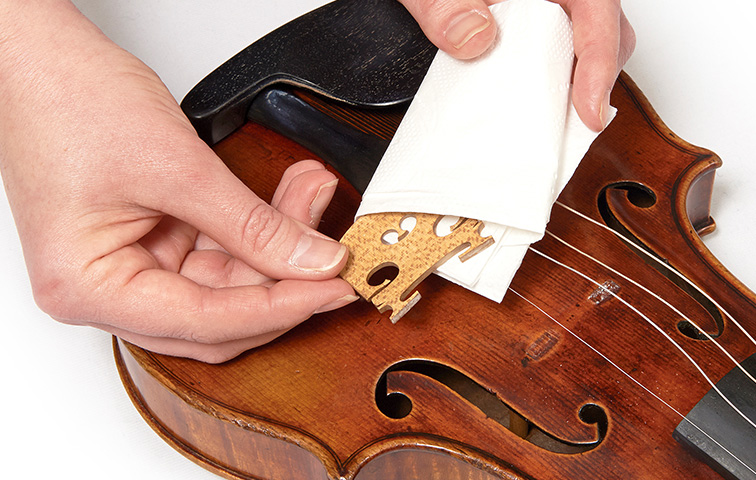 Step 4
---
Tighten the strings by turning the pegs away from you only as far as needed to hold the tissue in place under the tailpiece.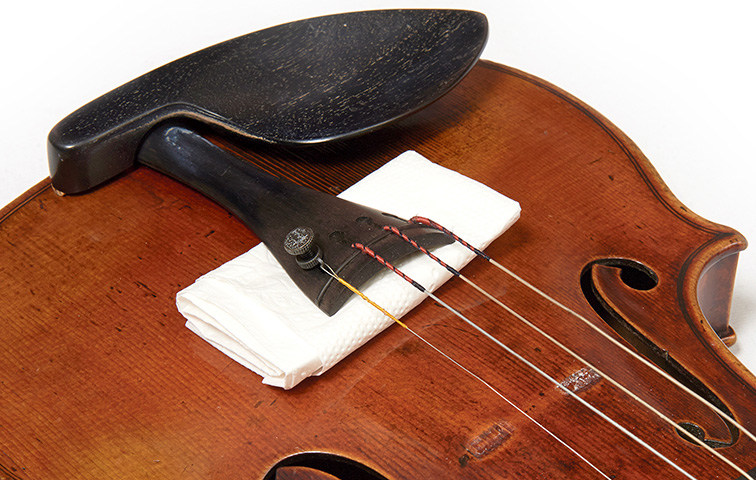 Step 5
---
If you are comfortable doing so use a ruler to gently knock down the internal sound-post (small wooden dowel which sits between the top and bottom of the instrument). This takes tension out of the body of the instrument.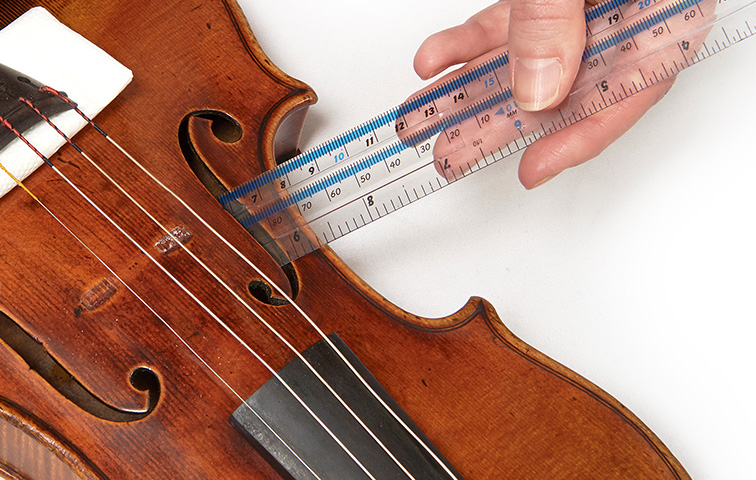 Step 6
---
Carefully wrap in tissue paper, and then bubble wrap before placing in a box of packing foam pieces, sealing and labelling extensively as 'fragile' before sending to the address below.
Delivery Address
Please send your instrument to either:
Brompton's London Office:
Brompton's Auctioneers, The Royal Institution, 21 Albemarle Street, London, W1S 4BS
Or to our safe and secure PO Box in the south of England:
Brompton's Auctioneers, PO Box 9455, Bridport, DT6 9FJ
Please email info@bromptons.co with full details of what has been posted.