George Panormo worked all his life in London and was born in 1776, but quite where remains a mystery. His father, Vincenzo (ca.1734- 1813) was one of the most widely travelled of violin makers, who only finally settled in London in 1790 or 1791 when George would have been at least fourteen years of age. The family has been traced to Sicily, the name Panormo being a Latinised form of Palermo, the principal city of the island, but Vincenzo lived and worked in Rome, Naples, Paris and Dublin. George's two elder brothers, Francois and Joseph, were born in Rome in 1762 and Naples in 1767 respectively, but it is not certain where the family was at the time of George's birth in 1776. It is known that George's younger brother Louis was born in Paris in 1784.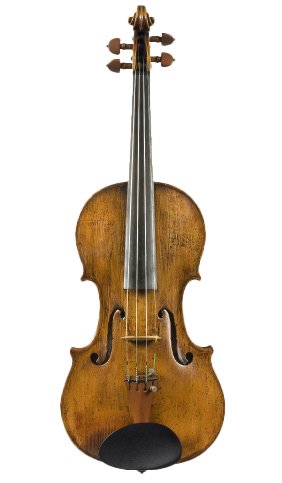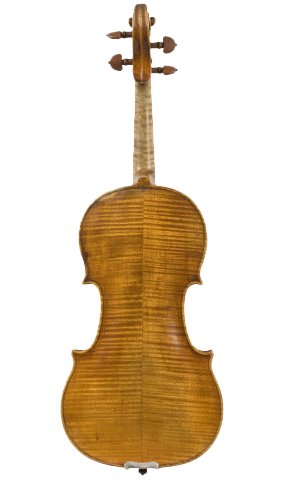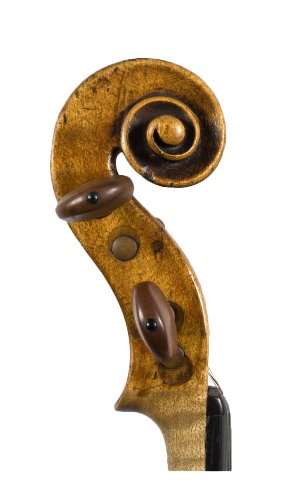 Apart from Francois, the eldest, all Vincenzo's sons entered the violin trade, but with varying success, and George's work seems to be the least common. Joseph and Louis had various shops and businesses to their names, and both branched out into guitar making. Louis also made bows of great distinction. George seems to have stayed with the violin family- at least no other instruments have been identified by him- making violins, violas and cellos with a strong classical influence, similar to the style of Vincenzo. Some were certainly made with his brother Joseph, and it is assumed that he assisted him in his Wardour Street shop. Later in life he worked for his younger brother Louis, whose shop in St Giles High Street became an important centre for musical instruments in London.
George married twice, first to Elizabeth, who bore him two children, George II, baptised in 1801, and Elizabeth, baptised in 1804. The ceremonies were carried out in the church of St Sepulchre in Holborn, which must have been the parish in which the family was then living. George remarried in 1814, to Jane Anne Maughan, this time in St Giles-in-the-Fields, only a short distance to the west of the Holborn church, but adjacent to his brother Louis' shop. The same year his second son George Lewis was born, and his baptism early in 1815 was witnessed by his uncle Louis, who was becoming the main support of the family. George Lewis eventually took over his uncle's shop in 1854 when Louis emigrated to New Zealand. George Panormo himself had died two years earlier, in 1852, never having managed his own shop, as far as is known.
George generally used a fine golden yellow varnish, which helps distinguish his work from the rest of the family. Vincenzo and Joseph in particular often used quite dark reds and browns, but with an essentially similar texture and application. His craftsmanship is first class, with an excellent finish and a confident grasp of fine Italian style. Violas and cellos may have a fuller arching, but most of his violins are on a Stradivari or slightly Amatise model. In construction they are straightforward, with no pins or other observable idiosyncracies of method, with stout softwood blocks and linings. Some instruments appear to be purfled with ebony, but this is rare; Vincenzo also experimented with different materials from time to time. His work is very typical of the turn of the century school of violin making in London, not unnaturally since it was his father who steered the course from the workshops of John Betts up until his death in 1813. George's work is less appreciated than Vincenzo, and is generally not so distinguished, but it is never less than attractive, and speaks more of a hard-working artisan than a self-conscious artist.