Jean Baptiste Vuillaume was undoubtedly the most successful violin maker of the 19th century. In fact, in pure business terms, he probably was the greatest luthier in history, Stradivari not excepted. Very rarely does such consummate craftsmanship reside in the same character as single-minded ambition, intelligence and entrepreneurial skill. From a traditional and unexceptional violin-making background in Mirecourt, he built a virtual empire in Paris in the second half of the century, and his influence can still be readily seen and felt in all aspects of the craft and trade in bowed stringed instruments.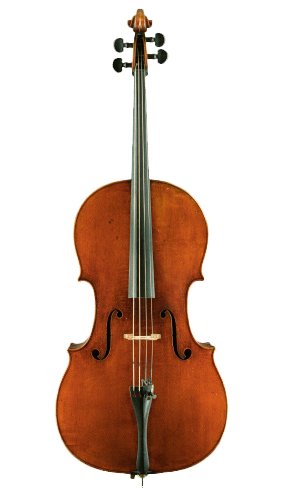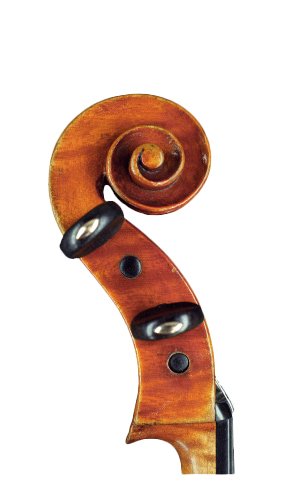 He was born in Mirecourt in 1798, a small town in the Vosges which had long been focussed on instrument making. His father, Claude-Francois, was quite undistinguished as a violin maker, but the family had been active in the craft since the early 17th century. Jean-Baptiste showed his ambition early on, and having served an apprenticeship with his father, struck out for the capital in 1818, where he found work with Francois Chanot. Chanot was an experimenter- one of the first makers to attempt to apply scientifically informed acoustic principles to his work, he surely stimulated Vuillaume's enquiring and imaginative mind during the first three years of the young luthier's career in Paris. In 1821, Vuillaume moved on to the workshop of Nicolas Antoine Lete, a fellow native of Mirecourt, where he stayed, ostensibly as a partner, until 1825.
Meanwhile, Vuillaume had been making his own instruments and refining his Mirecourt style to match the innovations of the great Nicolas Lupot. Lupot was at that time the finest maker of the Paris school, responsible for re-establishing the classical principles of Stradivari, underpinned by rigorous craftsmanship and an academic approach to detail and accuracy. All these ideas provided the environment within which Vuillaume was to flourish and triumph. Lupot died in 1824, leaving no heirs to his business other than his apprentice Charles Francois Gand.
From 1823 onward, Vuillaume began labelling his own work, which consisted of evenly varnished dark red instruments in the style of Lupot. He was also already closely involved with bow-making, and from 1823 employed Persois to provide bows for his instruments. Always prolific, like others with a Mirecourt training, by 1828 he had made around a hundred violins, and was ready to move on from Lete's shop. He established his own business at 46 Rue des Petits-Champs, right in the heart of the city in what is the 2nd arrondissement, behind the Tuileries gardens.
A significant breakthrough came around 1827, when he began to make instruments with an antiqued finish in imitation of the great Cremonese instruments which were rapidly rising in value and appreciation. The same idea had occurred to the Fendt family working in London around this time, where the market for authentic Cremonese instruments was developing with equal speed.
Vuillaume quickly mastered techniques for giving his instruments an aged appearance, with darkened wood and worn varnish, setting the standard in this for many other Parisian makers. Business flourished, and he expanded his workshop by taking on assistants, mostly highly skilled craftsmen from Mirecourt, including Hippolyte Silvestre and Honore Derazey, both to become important makers in their own right.
In examining original instruments in order to reproduce them, Vuillaume's eye as a connoisseur developed also, and business as an expert dealer in antique instruments brought in more custom to his Paris shop. By 1850, his business was on a truly international level. and Charles Adolphe Maucotel had risen to become his workshop foreman.
Vuillaume was responsible for the manufacture of many of the best bows to come out of Paris at this time. He paid great attention to the bow and its development, benefiting enormously from the presence of Francois Tourte, 'the Stradivari of the bow', who was still active when Vuillaume began his business. Vuillaume employed many of the great names in French bow-making, beginning with Persois in 1823, to Dominique Peccatte, and Pierre Simon, who was Vuillaume's chief archetier until 1846.
Throughout this period Vuillaume worked on imaginative ways of improving production, and has a particular reputation as an innovator, although few of his ideas have stood the test of time. The self-rehairing bow, and the steel bow are amongst these ingenious and well-intentioned, but ill-fated ideas. He investigated the history of the violin with the help of his friend, the musicologist Francois Fetis, but was rather over-enthusisatic in his patriotic attempts to find a role for French makers in the invention of the instrument.
Vuillaume's crowning achievement was the purchase of the Tarisio collection in 1855. Luigi Tarisio, an eccentric Italian collector who had become known to Parisian dealers in the earlier part of the century, died in that year, and Vuillaume lost no time and spared no effort in securing a deal with his family in order to buy the remaining instruments. The horde was spectacular, possibly unrivalled in history, and included over one hundred of the finest Cremonese, as well as twenty-four outstanding Stradivaris. Among the latter was the 'Messie' of 1716, acknowledged as the greatest and most original surviving instrument from the Stradivari workshop. It is now housed in the Ashmolean Museum in Oxford.
Vuillaume's reputation was now unassailable, and in 1858 he moved for the last time to the rue Demours Les Ternes, a little to the west of the old shop.
Vuillaume continued working virtually until his death in 1875. He had no male children to continue the workshop, although his brother Nicolas-Francois (1802-1876) and nephew Sebastien (1835-1875) were both makers.
J.B.Vuillaume left a massive legacy of fine instruments. They fall into several categories: the early, fully varnished examples of the period 1823- 1827, generic imitations of Stradivari and Guarneri, close copies of specific master violins, other instruments made in various styles of Brescia and the Amati, several experimental designs and other fantastical historical replicas. Another considerable body of work is represented by the 'St Cecile' instruments- these were manufactured in Mirecourt to Stradivari and occasionally Guarneri models, and sent to Paris for varnishing, which was finished in complete, 'unworn' red-brown, complete with a transfer depicting St Cecile on the upper back. These were intended to be sold at cheaper prices, and were made between 1843 and 1856.
The most obvious characteristic of much of his work is the wear-pattern imposed into the varnish of the back, which is often in the shape of an inverted 'V', with the edges broken into small islands of the thicker, coloured varnish contrasting with the pale grey/gold ground of the wood. The varnish is of fine quality and colour, if a little harder than the old Cremonese recipes he set out to emulate. His imitations of Brescian and Guarneri instruments are slightly less successful than the Stradivari copies, his strongly disciplined and technical approach never quite conveying the freedom of the originals. Early works carry his handwritten label. Subsequently he had printed labels made for his two addresses, and also branded, signed and numbered the interior. Some early replicas carry imitation labels of Stradivari and lack the maker's signature and brand. The quality of his work is almost impossible to replicate, and has well-stood the test of time. Although the vast majority of his instruments are imitations of classical Cremonese pieces, the originality of his mind and his creative genius is evident in every aspect of his career.