Thomas Kennedy was the best and most productive member of a family of violin makers in London, headed by his Scots great-uncle, Alexander. Alexander worked in Market Street, Oxford Road, London (now Oxford Street) from 1731. Much of his work was in the typical London trade style, influenced by Stainer, and frequently unpurfled. He died in about 1785. His nephew, John, was also a tradesman of little distinction, working from several addresses in London; Coopers Gardens near Shoreditch, then Houghton Street and 28 Bear Street Clare Market in 1752, Clement's Lane in the City, Long Alley Moorfields, Johnson Court, Fleet Street in 1778, and Old Bolton Street, Long Acre in 1790. In 1778 he was imprisoned for debt, and he died in about 1816.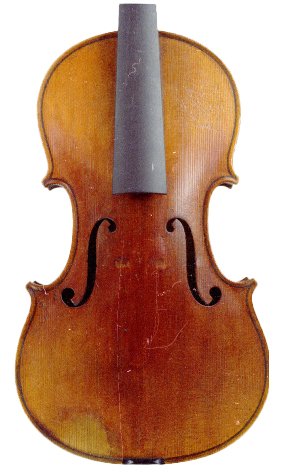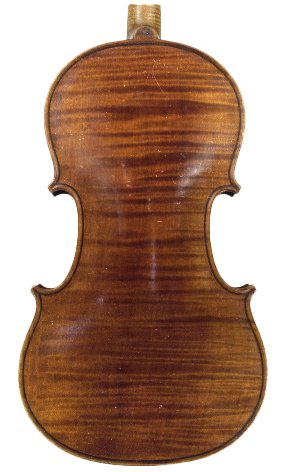 Thomas was the eldest son of John Kennedy, born in 1784, and began his career as his father's apprentice before moving to the workshop of Thomas Powell. By 1802 he was associated with William Forster III, the leading violin maker and dealer in London at the time, a prestigious step up from earlier occupations with his father and even Powell. In 1804 he established his own business at 16 Princes Street Westminster, having as an assistant a family friend and neighbour James Brown, who later made his own independent career in the trade. By 1813 Kennedy had an domicile at 16 Nassau Street, but gave his address from 1821 as 364 Oxford Street, where he remained until 1849. He then moved to 4 Cummings Place, Pentonville, intending to retire from business, but in 1853 he was back at work, operating from a location at 4 King's Road. The following year he was back at the Cummings Place address and his final move was made in 1858, to 162 Pentonville Road, where he seems to have stayed until his death in 1870.
Thomas' work is of an altogether better standard to that of the other makers of his family.
Despite this apparently unstable working life, Kennedy became one of the most important makers of the time, employing at various times the eminent bow makers Thomas Tubbs, and James and Edward Dodd, and his brand is found on many fine bows with the open ivory frog typical of the period. In return for his own brief apprenticeship with William Forster III, he took on his son, William Forster IV for a short period after 1810.
Like many other London makers, Forster offered various grades of instrument, from finely finished oil varnished work, to more ordinary spirit varnished and often unpurfled examples. Some of his darker oil varnish is now characteristically marked with a deep craquelure, sometimes with very deep fissures cleaving right through the varnish coat to the ground. This may be attributable to the use of unstable colouring matter which came into general use in this period. Moving away from the previously dominant Stainer model, Kennedy was amongst the first English luthiers, influenced by Panormo and Fendt, to reconsider the Amati and Stradivari patterns, which he took up in a fairly loose interpretative style. He developed a distinctive model for his cellos, which remain the most sought-after of all his output. Departing from the dominant Stainer model, he used a pattern which seems to be based on a cut-down Amati form. Retaining the long, open centre bouts of the seventeenth century Amati cellos, which generally have a back length of around 31" in original form, Kennedy's model has severely reduced upper and lower bouts, which are nevertheless rendered in a very elegant way, with long corners and very well placed and neatly cut soundholes in the Amati style. His scrolls are also distinctive, fashioned in an almost improvised form, with quite different balance and geometry to the volute from one instrument to another, and often a very emphatic, deeply recurved chin. For his double basses, which also have a formidable reputation, he adopted the Brescian pattern, also informed by Panormo and Fendt. It was undoubtably through this work that he formed a relationship with the bass virtuoso Domenico Dragonetti, resident in London at this time. Dragonetti made specific instructions in his will, dated 1846, that the residue of his instrument collection was to be handled by Jane Kennedy, Thomas' wife, at the Oxford Street address.
Thomas Kennedy's can be of a very high order in all aspects, with long corners containing beautifully mitred purfling, usually of maple and pearwood. The archings can be a full, over-square Amati form, but just as often have a refined Amati-like rotundity, although the cellos, reflecting the 'cut-down' form, can seem to be a little pinched along the centre line. The interior work, as with most London makers, is of pine, with no mortice to the corner blocks, and deeply rounded end blocks. He often signed his work on the interior of the table and on the exterior of the lower rib by the endpin, as well as using several forms of label giving his various working addresses.