5th April 2019
Seoul Valuation Day – 26-27th April, 2019
---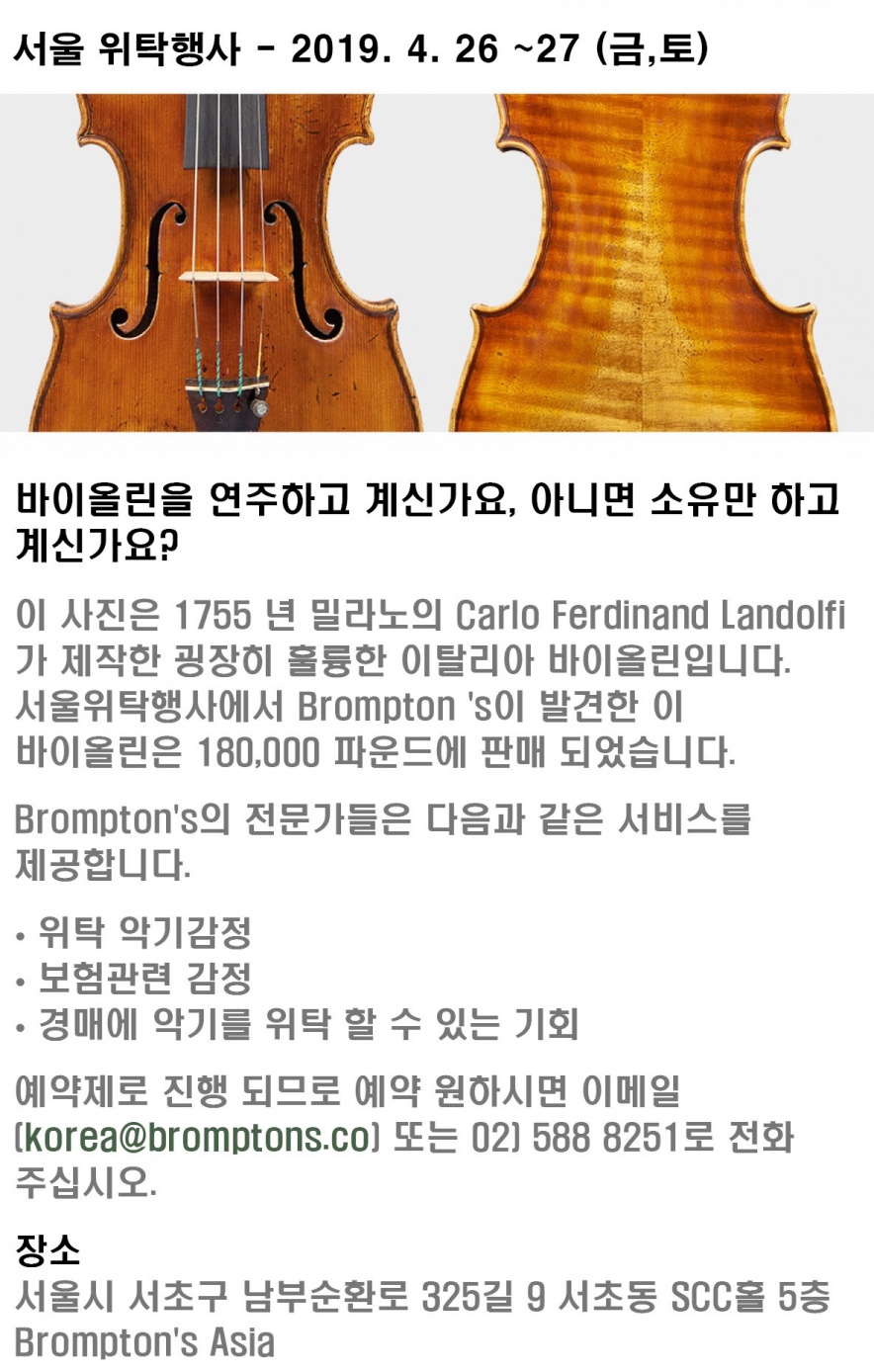 Seoul Valuation Day – 26-27, April 2019
Are you playing your violin or is it gathering dust?
Pictured is a very fine Italian violin by Carlo Ferdinand Landolfi, Milan 1755. The violin pictured was discovered by Brompton's at a valuation day in Seoul and went on to sell for £180,000.
Discover the value of your violin, viola, cello, or bow from our world-renowned experts. Our specialists are delighted to offer:
Complimentary musical instrument appraisals, without obligation
Insurance valuations
The opportunity to consign your instrument to auction
Valuations are by appointment only. Please email korea@bromptons.co or call +82 (0)2 588 8251 to book your free appointment.
Valuation Day Location: Brompton's Asia, SCC Hall 5F, Nambusunhwan-Ro 325-gil, Seocho-gu, Seoul, Republic of Korea